Today I introduce you to Mario Zozin who received the second prize in the European Film School category:
What motivated you to participate in the Young Director Award?
Before I started studying at the Filmacademy Baden-Württemberg, I already followed YDA because all winners from recent years came from the Filmacademy. Everbody said: "This is the one to win." So when I made my first spot at the Filmacademy there was absolutely no question whether to send it in or not.
How did you find the whole process?
I just uploaded my new work and again it was very simple. The ceremony was really cool – but I wasn't after the second place, so my acceptance speech was kind of confusing 🙂 . Anyway, I had a great time and I'm looking forward to Cannes 2009.
How did you benefit from the award?
I got to know a lot of people from the industry and some weeks later I signed with Erste Liebe Film in Hamburg. Again some weeks later I directed my first film for them – a teaserspot about the so-called  "Biggest Concert in the World" that took place on 2nd of march. It was a very big event with a whole orchestra spread all over the city of Hamburg. It was a huge project and a great experience because there are many differences between directing a spot within a filmschool and with a real client or agency. So since YDA 2008, I have really gained a lot of knowledge about how the market's wheels are rolling.

What are you doing now?
I just finished a new spec for MTV – it's a fictional portrait of a Romanian weightlifter who dares to be different. In a few days I'll start creating new ideas for my second film at the Filmacademy which I'm going to shoot around June.
To know more about this promising young director: www.mariozozin.com.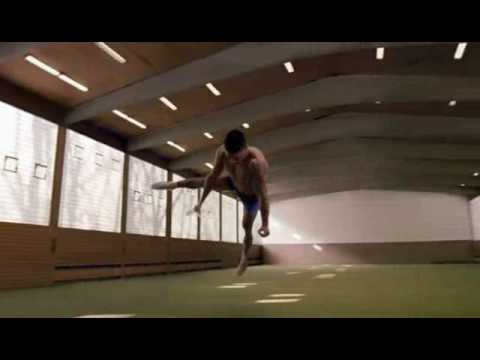 Thanks a lot Mario and good luck!
Emeline