COMPETITION
Eligibility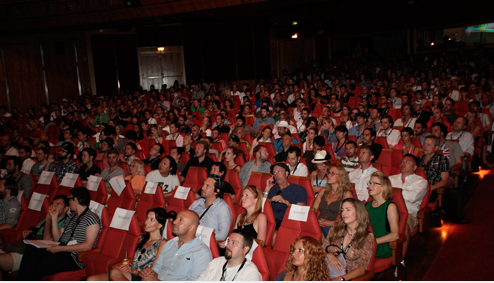 Directors must have had no more than three years professional experience.
Entries must be one of the director's first FIVE (5) pieces of work ever made in the category.
Films must have been released between January 1st 2017 and May 15th 2018.
The permission of all copyright owners must be obtained for entry into competition.
NO CREDITS should be mentioned on the film.
If the submitted film is in a foreign language it's in your own interest to include English subtitles.
Campaigns consisting of several films can be entered but only as individual films. If a campaign for example consists of 6 films, only 5 of these can be entered. Each film will be judged individually.
Films directed by a team of directors can be entered. Each director must, however, fulfil the above criteria.
Credits for entries should be submitted via the online form.
The award organisers are entitled to exclude films not fulfilling the above criteria.
The award organisers are entitled to move an entry to a more appropriate category if necessary.
To enter the competition the film must be submitted with completed entry form, payment and uploaded to the Young Director Award entry website before the deadline on May 15th 2018.
Categories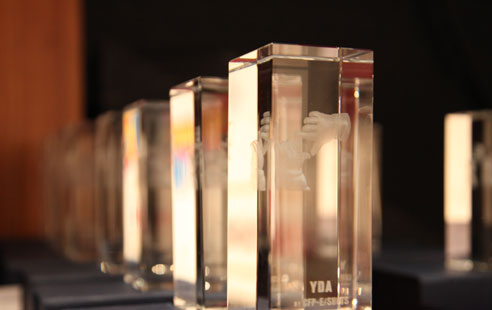 You can enter your work in any of the following categories:
ANIMATION: Includes traditional animation as well as computer generated effects. A substantial part of the piece must be animated. Animated work may also be eligible to enter in other YDA categories.
CHARITY COMMERCIAL: Films commissioned to promote public service, non-governmental organisation, fundraising, public health, public awareness promotions.
COMMERCIAL: Film must have been made primarily for television or cinema as a commercial for brands and it is not longer than 120 sec.
FILM SCHOOL: Films must have been produced as a school project. This may be commissioned by the school or similar educational organisation, or produced by students while studying film making.
MUSIC VIDEO: Films commissioned by an artist, management or label to promote music projects  i.e. songs or other music forms where the music is the prime subject to the film. It is not dedicated to music driven videoart or personal projects.
ONLINE BRANDED FILM: Films must have been produced primarily for online exposure and are commercially branded. These films can be interactive and part of a wider online experience.
PASSION PROJECT: Made by the filmmaker/production company and NOT commissioned.  They are projects made by the director/producer from their personal inspiration or as an experiment, test/spec commercial or music video.
SHORT FILM – (up to 6 minutes): This category is open to branded and non-branded short films, entries is this category MUST be under 6 minutes long.
SHORT FILM – (6 minutes to 30 minutes): Open to branded and non-branded short films. This category is for short films up to 30 minutes. You MUST also supply a teaser/trailer, edited or cut version (5 minutes or less) which will be used for a final judging review and at the winners ceremony.
MID LENGTH FILM: Open to branded and non-branded short films. This category is for short films 30 to 60 minutes. You MUST also supply a teaser/trailer, edited or cut version (5 minutes or less) which will be used for a final judging review and at the winners ceremony.
VIDEO ART: Non-commercial, personal work, purely artistic. This work could be an independent project or can be a commissioned piece (may have a patron but the film should be the prime subject).
VR/AR/360°: Films produced primarily using virtual or augmented reality which can be branded. Independent projects are also eligible in this category. This may include video art category – projects may be entered in both categories.
If your entry requires specialist equipment to be viewed we may contact you for assistance with this so that judges receive the full experience.
We would require a case study or video that is viewable on stage in the event of your work winning.
CHANGING THE WORLD FRAME BY FRAME: These films are of such substance that they cannot be confined to a traditional commercial. Their scope, length and format is more indicative of a documentary approach and is designed to showcase high-impact hope-filled solutions to make tomorrow's world a better place to live in.
PRODUCERS AWARD: An award for the production company who has contributed the most to developing young director talent. You must submit a reel showcasing one or more directors whose work has been produced under the guidance, investment, or banner of your company. You may show the work of one director and their progress, or multiple directors to show depth or breadth of talent development.
You can submit up to 6 pieces on one showreel. Please supply details for each item on the showreel indicating the director and any awards or recognitions.
Judging is based on the quality of the showreel. Directors must have no more than 3 years experience and comply with the general YDA rules of eligibility.
Producer Prize
One of life's truths is that behind every great director is a producer and we at the CFP-E Young Director Award would like to honor the role of producers in nurturing and developing the careers of young directors with a new award.
We're calling for nominations from all the associations within the CFP-E and production companies worldwide to put forward a producer who has been outstanding in promoting new talent over the last two years.
We are looking for clear evidence of work that has evolved perhaps from humble beginnings which initially caught the eye of a producer to a well-executed and fresh film production. It's about the development of film craft rather than creative spectacular ideas.
Please send your nomination to hello@youngdirectoraward.com mentioning "Producer Prize" in the subject along with a description of the producer, the work he or she achieved in promoting the new director(s), the name and cv of the director(s) and links to their work.
Deadline: June 1st