Every year we choose a new director to shoot the YDA opening film to a scripted brief from an agency. This year the honour went to Belgian directing duo Norman Bates. We catch up with the young directors and talk about how they created this crazy cgi journey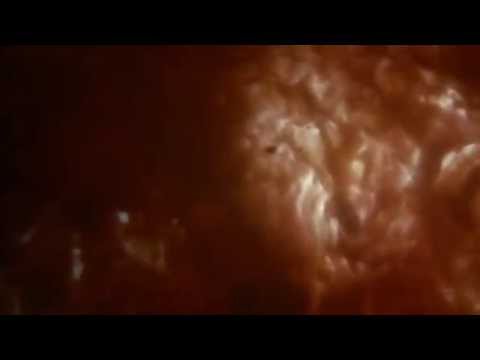 We first came across your work when you launched the live action gritty video for Roscoe and then your fantasy film We Must Be Crazy for Milow which involved a robotic baby. Now you have created this cgi spectacular for this year's Young Director Award film. Given that your work has straddled such different approaches, how would you describe your aesthetic?
We like to think of our aesthetic as timeless, it's not about following trends. To us the aesthetics of a film should serve the story. It should help to make the whole experience believable and real. The way to achieve that might be different, some will use animatronics, others will mainly work with cgi, but as long as the goal to create a feeling of realism is there, we are happy.
Please tell us about the YDA film – how the concept came about and how you developed the treatment. What were the main challenges. When we first read the script we thought it was difficult but you guys pulled it off fabulously.
Damien and Gabriele from BETC Paris approached us through our French producer Julien Pasquier (Standard films). They had this amazing idea for YDA to have a baby film his own birth, making him the youngest director ever. Obviously, we liked the idea and we also like the Young Director's Award tradition in making interesting films to announce the festival.
After liking the idea we came to the point where we were looking for ways to make it happen.
Our main challenge was to give the film and the whole birth process a certain amount of realism, although we kind of pushed the limits to dramatise the birth and the dimensions of the womb a little bit. But we felt that this film really asked for an organic approach. We wanted to be able to experiment while shooting because this leaves room for 'happy accidents'. So we decided to avoid a complex cgi process and to recreate the whole organic world for real in a water basin.
We had the honour to team up with Jean-Christophe Spadaccini, a special effects make-up artist and model maker who worked on films like The Bourne Identity, The City of Lost Children, Amélie Poulain and Delicatessen. Not only is he an amazing artist, he is probably one of the sweetest guys in the world.
It felt like this subjective experience of the baby would work best when it became a real time experience in one single camera move. We all agreed upon that, but from an idea on paper to actually doing it was quite of a challenge.
There are some cuts in the film, but already on set we tried to match the shots together in terms of movement and atmosphere. Later, in post production, the whole team at Nightshift Paris helped us out to make these transitions seamless.
Tell us how you two came to meet and adopt the rather sinister Norman Bates moniker…
We met a few years ago during a script-writing workshop. We soon discovered we had similar twisted minds, sharing the same passion for cinema and less obvious characters.
After the workshop we teamed up to write together on a feature film project. We really love those brainstorming sessions that can last for hours and hours. It was probably during one of those sessions or during a late night drink that we got the idea to direct as a duo under the name Norman Bates. We believe the name matches both our personalities. Not that we have any intention to kill people, but there's definitely a schizophrenic twist in both of our brains ☺
In spite of your namesake we do think of you as a couple of quiet creative guys from Brussels signed to Standard Films…
For a director it's important to be represented by the right people. The producers and production company – Standard Films – are very important, in a way that they help building your career and your work. They go and find the right scripts. Convince people that you are the right director for the project and once you win a project, they help you to make a fantastic film. It may seem very evident, but in reality it's not! We're happy that we get the right support from our producers.